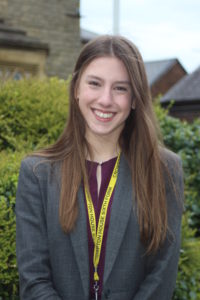 When looking at Sixth Forms I wanted to make sure that I made the right choice, for me when I attended opening evenings I wanted to walk out feeling like I could imagine myself going to that school. I started to consider Crompton House Sixth Form after an assembly and careers fairs at the school I attended prior, at these events I instantly felt very welcomed by the staff that I had met. The students had nothing to say but how incredibly lovely and proud they were to attend the Sixth Form. Once I had been to the open evening I knew Crompton House was somewhere that I was definitely going to apply for, the extremely welcoming atmosphere I felt after I attended the open evening continued throughout all the visits I made to the school before I was a student. From my interview to taster days I was still nothing less than extremely impressed by the facilities and supportive atmosphere that Crompton house had to offer.
For me one of my biggest concerns about joining is that many of the students have been together for years prior, however, every student I spoke to, both internal and external, assured me that within the first few weeks you cannot tell the difference and they were completely right. The students and staff were nothing but welcoming and there is a very supportive atmosphere within the Sixth Form.
Attending Crompton House allows me to have the freedom to enjoy and express myself through my subjects and extra curricular activities while knowing that I have support there if I was to need it. The jump between GCSE and A Level is a big one however I know that with the standard of teaching, facilities and support that Crompton House has I have enough help to allow me to put as much as I can into my A Levels.
The opportunities that Crompton House has to offer intrigued me, the EPQ is a research project that I am taking part in and although it has given me more work, with the support from my teachers I am enjoying carrying out the project independently and am learning many new skills throughout the process.
I am very happy to be part of Crompton House School and continue to feel as welcomed as I did the first time I was here, to any external or internal students looking at other places I would defiantly recommend Crompton House.