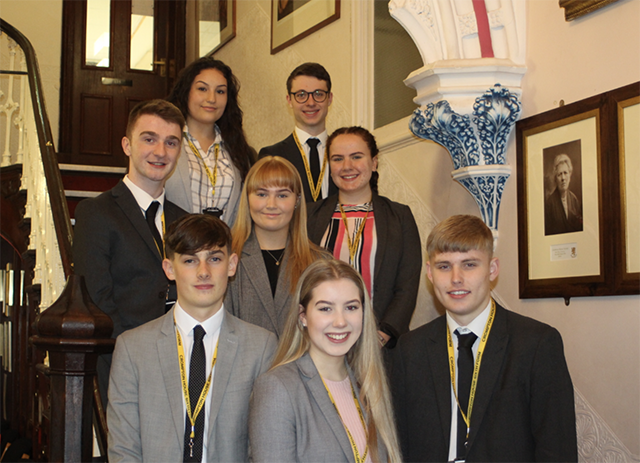 The Sixth Form Student Management Team represent the views of students and lead core initiatives such as charity fundraising and environmental action within the Sixth Form. They are also responsible for key events such as the annual Prom and Valedictory celebrations for Year 13 leavers.
The Student Management Team, made up of the Head Girl, Head Boy, Deputies and Senior Prefects are elected by Sixth Form students and staff each June. Each gives a short speech to the Sixth Form about why they should be elected and then any member of the Sixth Form can vote.
The team meets regularly with Mr Smith, Head of Sixth Form, and other senior members of staff, including Mr Newell, Headteacher, and sometimes the Governors.
The team are dedicated to representing the Sixth Form and ensure that student voices are heard when it comes to important decision making, so please speak to them if you have any concerns.