Four talented Year 12 students were successful in gaining places in this year's highly competitive OxNet programme, an outreach programme for students in the North West co-ordinated by Pembroke College, Oxford. Starting earlier in the term via virtual seminars involving discussion, OxNet is an "unapologetically academic" programme. Hopefully, when social distancing rules relax, the students will be able to get together with participants from other colleges at local OxNet Hubs, as well as visiting Oxford in person for a Summer School.
Both Sofiya and Molly have joined the Ordered Universe programme, where they will explore interdisciplinary research including cosmology, physics, cultural transmission, alchemy, psychology, history and belief.
Anita has been accepted for the Philosophy and World Religions strand, where the seminar series for is themed around the question, "How to Change the World with Words".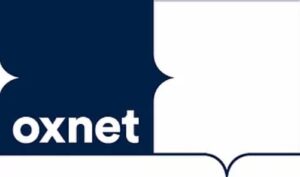 Liana is part of the Humanities and Social Sciences course where she will be engaging in interdisciplinary study including History, English, Politics, Economics and Philosophy, also encompassing sociological, anthropological and classical themes.
In addition to the four students who are participating in the intensive OxNet course, other students have been enjoying the free online twilight talks, along with Q&A sessions, hosted by the North West Science Network in conjunction with OxNet and Corpus Christi College, Oxford. Talks have included Dr Tim Ward's journey from laboratory clinical research to becoming a patient himself, Dr Sarah Gretton on Astrobiology and Natural Sciences: Finding Life on Other Planets and Studying Natural Sciences' and Prof Robin Murphy discussing Neuroscience: Understanding how brains understand'. With these talks still available on YouTube, there is plenty for students to stretch their academic interests.