NCS: an opportunity to make new friends, create memories and step outside your comfort zone.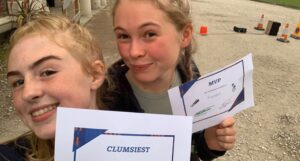 When I first signed up for NCS, I was filled with doubt. Questioning whether this opportunity was the right one for me. With slight dread and consumed by nerves, I got on the coach prepared to spend five days away without a true inclination of what I had in store. However, even within the first hour, I knew I had made the right decision. There was a variety of new people and a range of activities all developing confidence and independence.
For the first five days, we did numerous activities. Including, climbing and abseiling followed by hikes and games. Allowing us to be kids one last time before going back to school and college. Different guest speakers were invited to discuss a range of topics, useful for our future plans and careers. From discussions about parliament and politics to public speaking and captivating an audience.
The second week required us to draw on all the skills and experiences developed during the residential to carry out a social action project in Oldham. These projects ranged from strategies to deal with loneliness, knife crime and poverty- all to improve our local area. From leaflets to social media,
everyone was involved allowing us to improve from one another and make new friends along the way.
So, why should you do NCS?
Without NCS I wouldn't have met a great group of people, all who lived so close to me and I never even knew. In addition, I was able to make new skills which will help me in the future. Whether that's to apply for a job or order food in a restaurant, NCS taught me valuable skills which I will never forget.
NCS lasts more than a summer. It helps with my future journeys. The great lessons are demonstrated through fun and memorable experiences, and I constantly find myself looking back to the great summer I had.
~ Maddie, Year 12