Year 12 student Zach Woodward is a highly successful fencer outside his A Level studies, competing at National and International level.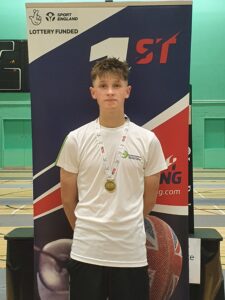 Zach has been selected by British Fencing to be part of the GB Cadet Sabre Fencing Squad competing in Sofia, Bulgaria, at the XIII European Cup for Cadets "Etropolski's Sabre" at the end of November.
In addition to his selection for the GB Cadet squad for the Bulgaria competition, he has also been selected for the GB Under 20s Cadet Squad.
Away from international competition Zach has achieved podium places at several competitions since the start of the season in September, most recently winning a gold medal last weekend in London.
With Zach's recent success, he is currently ranked 2nd in the UK in his age group.