Each year the Sixth Form vote for students to form our Student Management Team. These students not only are spokespeople for their peers with Sixth Form and School leadership, but also represent the school at various events throughout the year, including events for prospective students and parents.
We have high expectations of our Student Management Team, who are not only leading other students throughout the year, but are often called upon to help with other Sixth Form activities including welcoming new students, organising charity events and planning the annual Prom.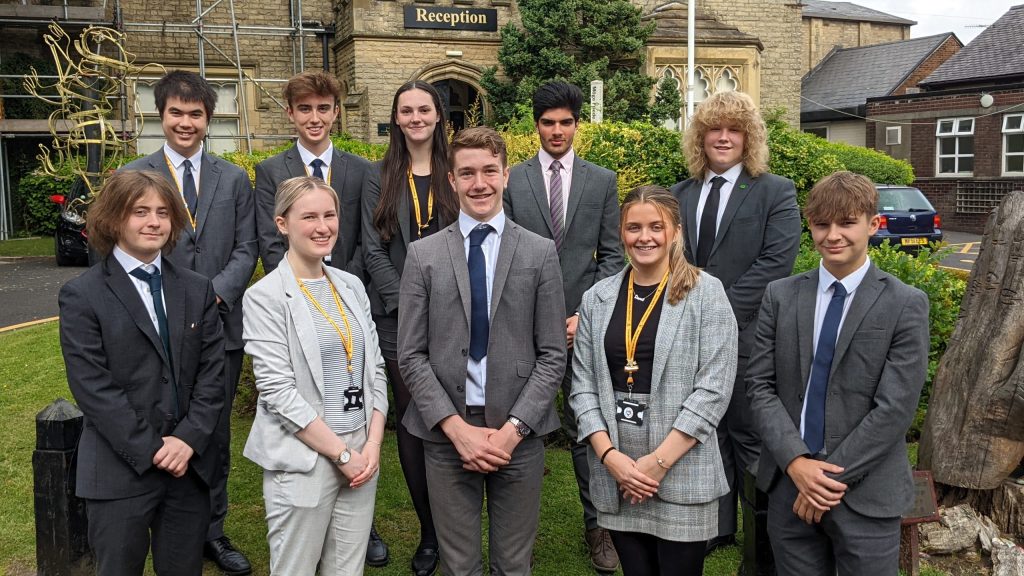 We know that our students value this (amongst other) leadership opportunities as a way of developing their organisation, public speaking and teamwork, so the first step for election is that the candidates each give short speeches to the Sixth Form community.
This year, our Student Management Team will be led by Josh and Danni, with Senior Prefects Connor, Ethan, Fran, Grace, Harry, Ibrahim, Oscar and Tom.
We are looking forward to seeing the new team work together and what ideas they have for their year on SMT.